Following mini!Ten's excursion to Blackpool to see his big self's alter ego David Tennant switch on the Illuminations, he decided to go to Cardiff with
todd_loves_mc
to visit filming locations for Doctor Who and Torchwood. He made a new friend, Bear Ten, during his two days.
Of course, being in Cardiff he had to do the tourist thing outside the Millenium Centre: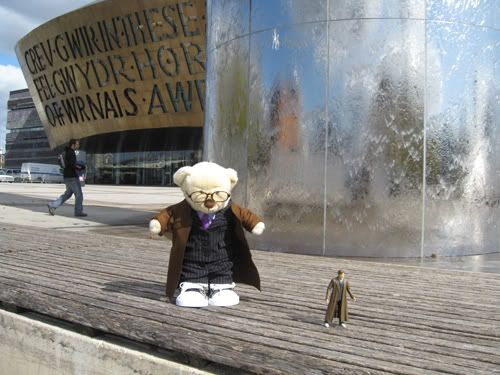 He wanted to go in to the Norwegian Church of Art & Craft for lunch, but they had finished serving when we got there: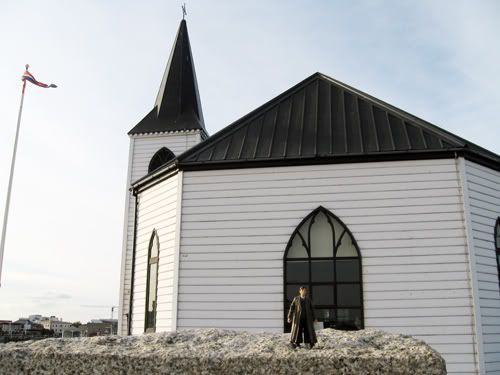 He visited the Exhibition and got Up Close with his big version's attire. This wasn't the closest he got during the trip, either:




He paid Torchwood hub a visit, but the door was closed: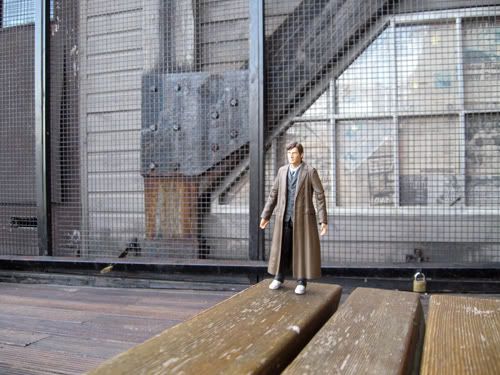 He stood where he thought he was re-enacting the end of LOTTL, saying goodbye to Jack:




He had a very panoramic shot of the Plass:




As well as an entourage shot of all the 'mini Tens':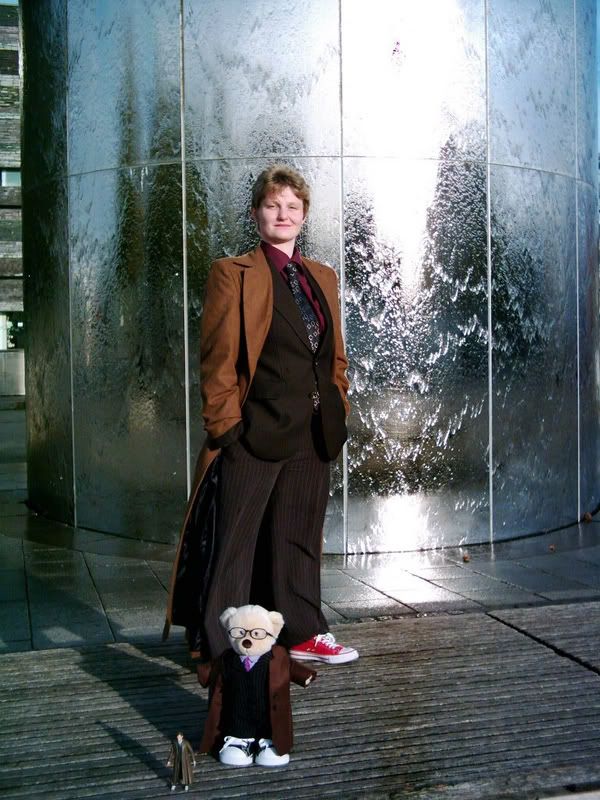 He felt tired after all that, so stayed in my pocket for the rest of the day, which included a two hour walk in the dark to find live filming in Cathays Park, but to no avail. He settled for a cup of tea at Ty Rosa, our Doctor Who friendly B&B: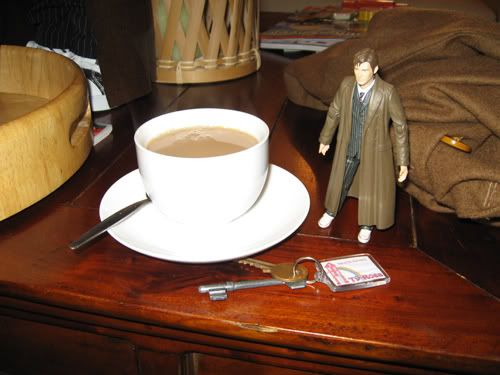 So a new day dawned, and being the perfectionist he is, he revisited previous photo-shoots for better angles. First up, the invisible lift now he wouldn't get wet: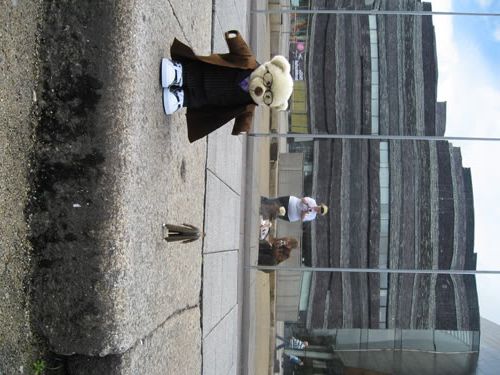 I helped him be in the right place for the end of LOTTL:




He was determined to find live filming, so we went back to Cathays Park and managed to locate the Temple of Peace. Lucky for us, Big Ten wanted to see my cosplay outfit, so came out to meet us. Mini!Ten was feeling incredibly shy (you can just see his hand), so he hid under my coat, only to be pressed up against his bigger self: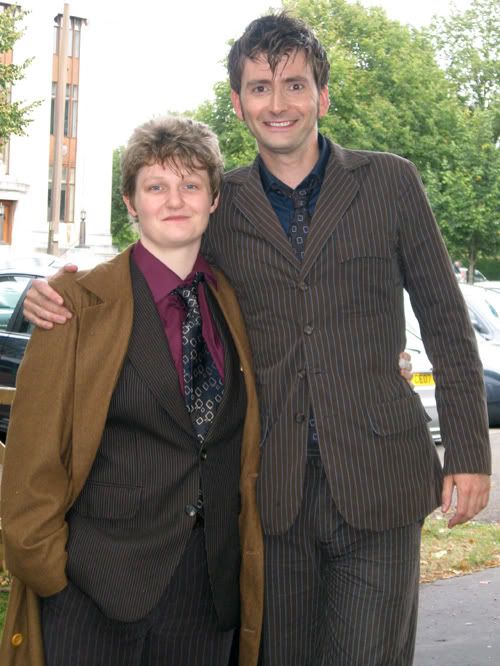 All in all, a very enjoyable outing.